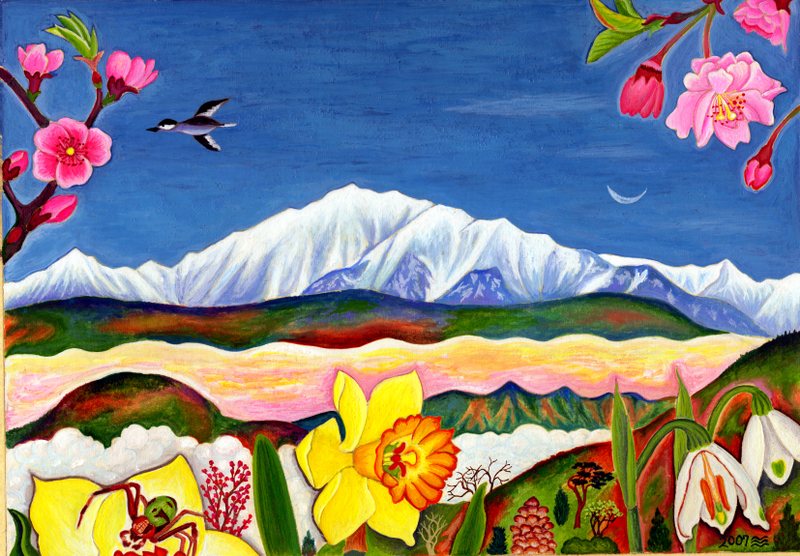 Through the golden week holidays, rice-transplanting was completed by almost all farmers here in Azumino. It's so beautiful that the imagery of the North Alps reflect on the surface of the water in the paddy fields. Thin rice sprouts are looking somewhat un-sturdy now, however, they will grow up soon. Then, their beautiful color of green, like green carpets, will change the scenery of Azumino completely.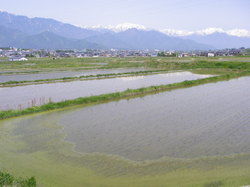 Following The Mother's Day, Mr. Mitsutaka Kawasaki, a painter who is living in Ikeda Machi, painted a picture entitled "Snowy Mt.Renge and flowers of the spring" for The Father's Day.
Mt.Renge is one of the mountains which are familiar for us who live in the northern Azumino. Mt.Renge, having heavy and well balanced setting, looks like a reliable father, doesn't it ?